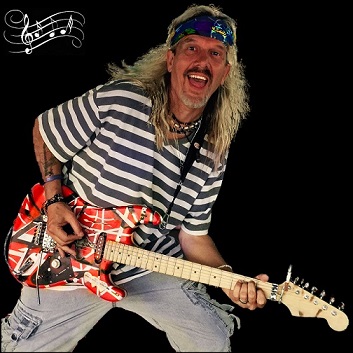 Trev Morson
Lead Guitar & Vocals
"Blazing away" on any one of his custom Fender Stratocaster's is lead guitarist Trev Morson, who originally hails from Liverpool, England, UK. Trev has resided in the US since 1988.
Trev's main influences of Jimi Hendrix, Stevie Ray Vaughn, Francis Rossi (of Status Quo) and Eddie Van Halen are clearly evident in his hard driving rhythms and searing lead solo work.
Trev also plays Piano/Keyboards where his main influences are Bruce Hornsby, Elton John and George Winston and is often asked to play solo piano gigs.
A veteran of many successful rock bands over 40 years, both in the UK, (Liverpool, England) and in the USA, including 'Flight" who recorded originals and had radio airplay, (in Liverpool, England, UK), "The All Bubba Blue's Band", "The Landsharks" , "Amok Time" and "Last Call" (in the US).
Trev is a very unique, stylized, an entertaining stage performer and is highly regarded by both his fans and fellow musicians alike. Squeals, tap-on's, harmonics and controlled feedback are very evident in Trev's versatile guitar playing.
Trev's "interview" Here
Trev's "Facebook" web site Here
Trev's "Aviation" web site Here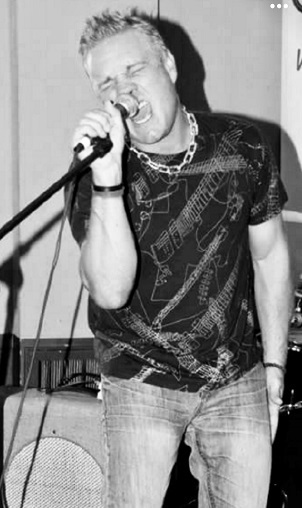 Drew Moulton
Lead Vocals,
Hailing from Oswego and crawling out of the fox river he emerges. Walking untill night he found himself at a crossroads. On the corner of Chicago Rd and Wolfs Crossing. Which path would he take?
Being born and raised in Oswego music was it for Drew. There wasn't much else besides the cornfields at that time. Listening to real rock with his dad and Uncle on records he knew he was born to rock.
Writing music and singing in bands since then has been a overwhelming passion of Drew's.
A seasoned rocker with the pipes and attitude to match will leave you wanting more.
So which path did he take? The one straight to Wolfs Crossing, so come and see for yourself when the local guy howls!!!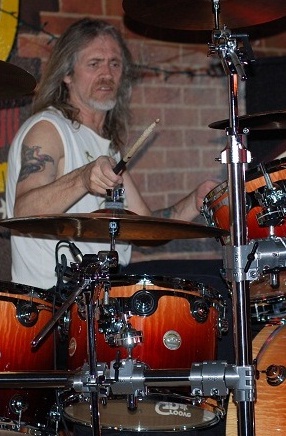 Chris Rose
Drums and Vocals.
Chris Rose: With some 30+ years of experience,and playing with local Chicago bands such as local blues favorites The Crosstown Band to the heavy hitting,hard rock/metal covers of Smoking Guns to name just a couple,Chris has recently made his new home right here with Wolf's Crossing...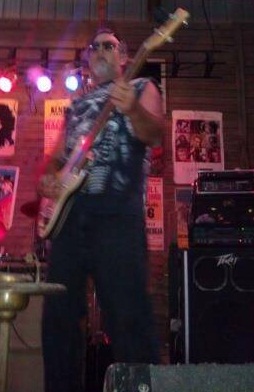 Pete Goerke
Bass Guitar & Vocals
Pete Goerke. Bass Guitarist. After taking a short break from being in bands such as : Hot Pocket Biscuits, Blue Iguanas, Banjo Kings, and as well as a studio project with Stone Anthem, He hocked up with Wolfs Crossing Band and decided to become a permanent member, and is looking forward to many gigs in the future.